Urban Quill brings to you a gifting concept that is unique and thoughtful to fulfill all your gifting needs. A personal event, corporate , birthdays or just cause you want to brighten up someone's day. We want to help you do it in style. We curate products from world over, so you can create personal gifts every time. Choose a ready gift box from the 'Shop'  or build your own gift box from 'Build-a-Box section'.  And if you fancy our products for your personal use, purchase them at 'The Shoppe'. We make gifting, simple.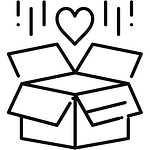 Need a Gift
For any occasion, any size. An event (big or small)?Corporate gifting? We're here to help gift practically & thoughtfully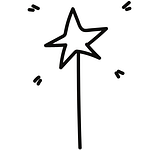 Make it happen!
We curate products from around the world so you can create the most personal, practical gifts. Create your own gift box from our build-a-box section or shop pre curated from our ready gift section. If you still need some more inspiration, shoot us a mail, and we'll make it happen.
We will do the rest
We take your creation, pack it , hand-write your message and send it straight to their doorstep ( home or office). They love it — and you earn some brownie points!
Ready gifts or curate your own. Either way, it's gonna be a special one!You pick, we pack, add a hand written-note and deliver to the recipient.
Rana Abu Samra
I had a box for my birthday from urban quill.. it was one of the best gifts I got.. loved the details and cute stuff put inside… great idea and highly recommended for out of the box gift boxes
Fatma Abeid
Amazing packaging with fresh flowers that smell good too! I was lucky enough to get a very personalised card to go with it. Clearly A+ in customer service and my go to place for gift ideas as they are a bunch of very creative people! Thank you again for bringing smiles to my family & friends!
Dan Badarneh
Service is excellent, website is super user friendly and what's best about them is their prompt response and amazing customer relations!! Loved everything about it.
Umme Rashid
Thank you soo much for your service my friend received it and is over joyed!!! Loved everything.
Ms. Haffy
Hun, thanks aloooot for all the effort u took to deliver the gift!!He loves them all!! U've done a great job.. hope to shop more with u.
Julie
Hey she loved it!!
Said it's very thoughtful and handpicked gifts … Her family was really impressed we were able to come up with something so apt for her … Thank you!
Fariha Usmani
She loves it!
She's so surprised. It was beautifully put together and she loves the hand written note thank you!
Nour Attia
She loved it! She is so happy. She can't believe it came from one website. She thought I bought every single thing because it was that personal. Thank you for writing my card too. I'm really happy with it.
Farheen Husain
Thankyou so much the box and balloon are well received. Loved then thank you again.